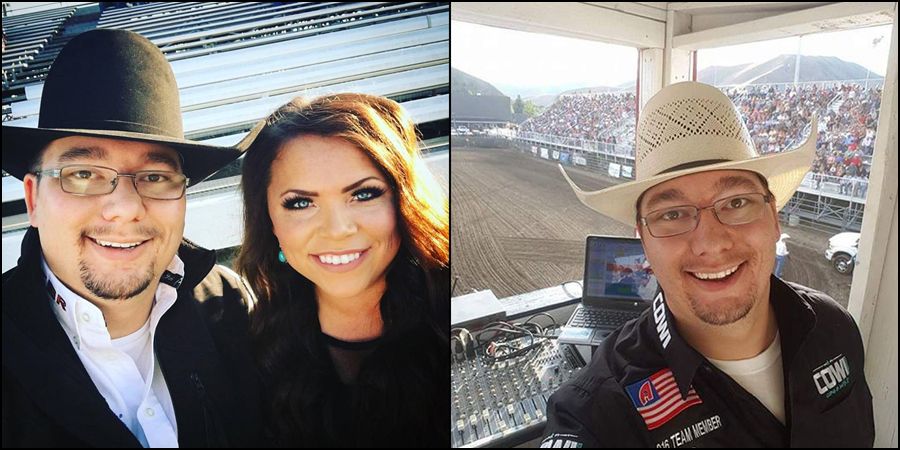 Holy Cow Ranches Hires New Marketing Director!
Welcome Jeff Lucas!!!!
Jeff Lucas is a first generation rodeo cowboy from a large family in Southeastern Iowa. At a young age Jeff found a passion and love for the Western way of life and the cowboy culture. While harvesting this passion the Lucas family dealt with food-insecurity often causing Jeff and his family to utilize the food bank resources in the local community. After obtaining a degree in Elementary Education from Iowa State University Jeff and his wife Brooke moved to Caldwell, Idaho to live on her family's small ranch.
In 2016 Jeff and Brooke made the decision to move back to Ames, Iowa to regroup and see where God wanted them next. After spending nearly a year as the Marketing and Admissions Coordinator for a non-profit adolescent substance use treatment center Jeff and his wife made the move to Nashville, Tennessee where they are looking to plant their family's roots.
Jeff is an accomplished rodeo announcer becoming one of the youngest approved voices of the PRCA. In addition to Jeff's announcing talents he is a very successful marketing professional using his relationship skills to generate sales, collaborations and brand recognition.
As an influence in the western market Jeff has leveraged his platform to benefit multiple companies including Holy Cow Ranches over the last few years. Jeff looks forward to helping Holy Cow Ranches grow and become even more sustainable as a non-profit focused on feeding the hungry through ranching and the cowboy way of life.
You can reach Jeff by phone at 208-906-4713.